When Youngevity International learned that BeautiControl was going to close after over 30 years in business, it reached out to see if something could be done. The management of Youngevity had long admired the distributor culture and product line of BeautiControl. The proposed plan was that Youngevity could become a real and exciting continuation of the BeautiControl business opportunity and product line for its loyal customers and consultants.
Like BeautiControl, Youngevity is one of the legacy companies in the direct sales industry with over 20 years of operation. Over the years,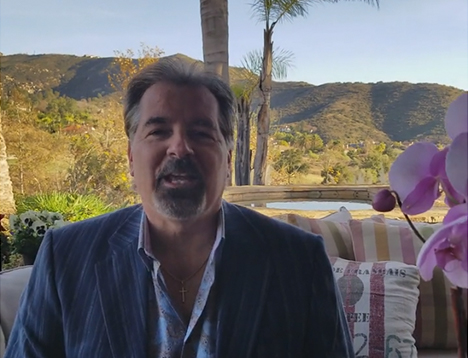 Youngevity has reached out to other quality companies, some experiencing challenges like BeautiControl, and welcomed their products and people into our family – the net result is the preservation of great product lines and the continuation of consultants' businesses.
Youngevity is excited to welcome the exceptional former consultants from BeautiControl into the Youngevity family. Here they will be valued members, and the skills and culture developed by BeautiControl will enhance the diverse and committed team of distributors already sharing products and growing home-based businesses at Youngevity.
A wonderful aspect of this new relationship is that the BeautiControl line of products will continue to be available to the many consumers who have relied on these amazing products for over three decades. Youngevity is committed to continuing the BeautiControl name and product line. Youngevity has already started the enormous task of restarting product production and is working at a rapid pace to make these products available again.
BeautiControl consultants who choose to move forward will be able to purchase and share any of the products in the large and diverse Youngevity portfolio of products. They can opt to limit their business to sharing BeautiControl products or expand their offerings to include Youngevity Mineral Makeup and Botanical Spa products, jewelry, essential oils, Snap2Finish photo gifts, memory keeping, nutritional products, pet products, coffee and beverages, and even various Youngevity services.
One of the slogans at Youngevity is "Swap Where You Shop" and we hope that the BeautiControl consultants will love the Youngevity line of products as much as we know our people will enjoy adding BeautiControl products to their lives and businesses. BeautiControl/Youngevity distributors earn the same type of commissions and incentives regardless of what Youngevity brand they offer. All product sales contribute to same unified compensation system. This means that any product or service purchased through Youngevity contributes to your earning potential. Our compensation system is 100% seamless worldwide and across all lines of products.
We understand that the past few months have been challenging for the BeautiControl consultants. Youngevity is stepping in to help the situation and allow for the continuation of the BeautiControl products, culture, and your business. Please be patient with us, as we are working hard to bring you the kind of business opportunity you deserve and get BeautiControl products ready for you and your customers. We are working to clean up a few of the skin care and makeup formulas to create a more "clean and pure" approach—one that is relevant to the desires of today's customers, while maintaining the quality, consistency and results you have enjoyed in the past. We are working with the original chemists who developed the BeautiControl product line, and feel confident that any new, more up-to-date version of your BeautiControl favorites will be a positive step forward. We look forward to working with you and expanding our wonderful family.